THE GLOSSY LIQUID LIPSTICK COLLECTION
ABOUT YOKECHIA
Yokechia Baumgard also known as a reality-star and artist, knew from a young age that she wanted to be succesfull! 
She was attracted by Fashion and Beauty, which stimulate to create different looks. 
'' Why give preference to one look if you can enjoy many?''
Yokechia believes that different looks keeps you youthful and very inspiring. She believes that you can reach everything you want, but u need to invest and work on it! 
Yokechia wants you to know that this shop is not an average Beauty store. This is a Spiritual Place that will offer you guidance to manifest your Beauty Goals. 
p.s did you know that every beauty product comes with a speciale message? i gues you are destined to find out :)!
SHOP NOW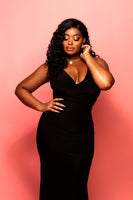 I am very satisfied with my products. The products are long lasting and the colors are AMAZING!!

Jamilia
Super mooie liquid lipstick!! Hij blijft ook goed zitten en de kleur dankzij jou advies heb ik de juiste kleur!! 💕💕💕

tweetdreams94
Ik ben super blij met het product, ik heb 2 lipgloss besteld, Pink Panther & Lady Marmalade. Ze waren super snel binnen en ze geven prachtige dekking & pigment. Ik zal deze iedereeen aanraden , mochten ze een goede , langstzittende lipgloss willen hebben. Ben er blij mee!

Simone
Ik ben heel tevreden over de matte liquid lippenstift!! 'SUCH A LADY' is echt een kleur voor iedereen.

Shay
Definitely the best liquid lipsticks that i've used so far! 'Hot chocolate' is my favourite color for sure!

Amy
De verpakking is erg chique en de kleuren zijn erg mooi. Past bij ieder huidskleur. Het kwastje is erg fijn om aan te brengen. Het voelt hydraterend aan en droogt je lippen niet uit. Wat ik ook fijn aan vind is dat het niet plakkerig aanvoelt.

Natascha
it was little expensive but the quality of the products are worth it! No regrets.

Linda
Dankjewel voor de super snelle levering allereerst !!! 
Textuur, kleur alles is gewoon boven verwachting (veel complimentjes mogen ontvangen) ✨
Kan niet wachten op komende creaties,...gemaakt en bedacht door jouw creatieve mind..
Stay in L🌸VE & Positive Vibes Babe 🦋

Hulya
Hi Yokechia Beauty
Ik heb paar weken terug de matt liquid long lasting lipstick in kleur Hot Chocolate en Sally gekocht en.. OMG!! De pigmentatie is INSANE!!!! en het blijft oprecht de hele dag goed zitten!! Dus het is definitely long lasting. 
Ben er echt super blij mee💄👄💕

Sally